【How to order】Simple and Easy to purchase!!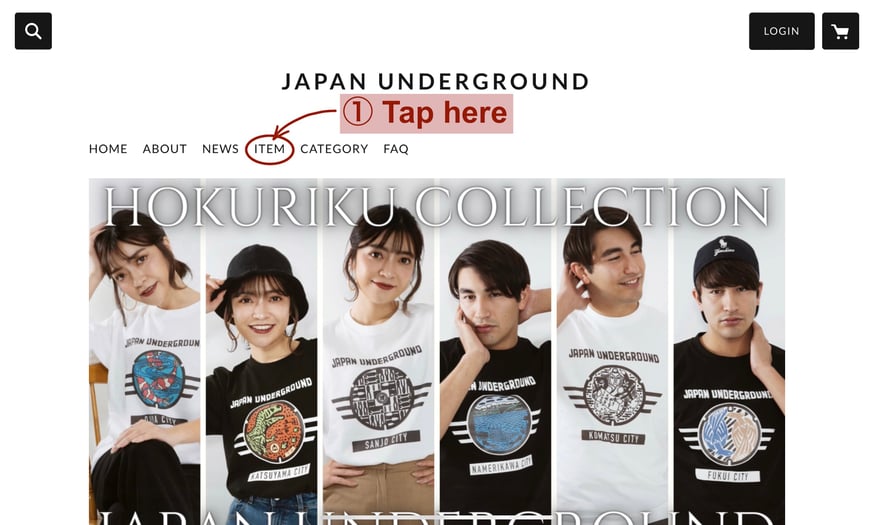 1. Please tap the ITEM button.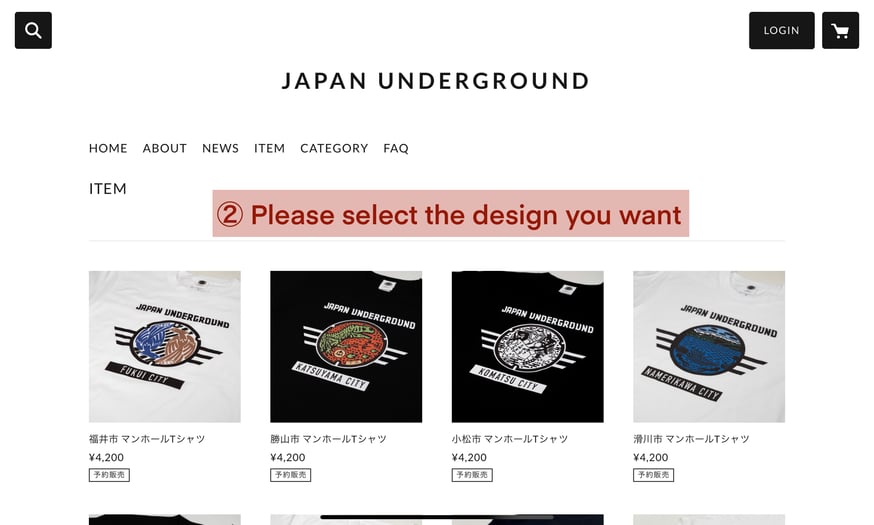 2. Please select the design you want.
Also, we recommend you to tap the CATEGORY button and check the variety of items (we classify items by Japanese regions, by types) .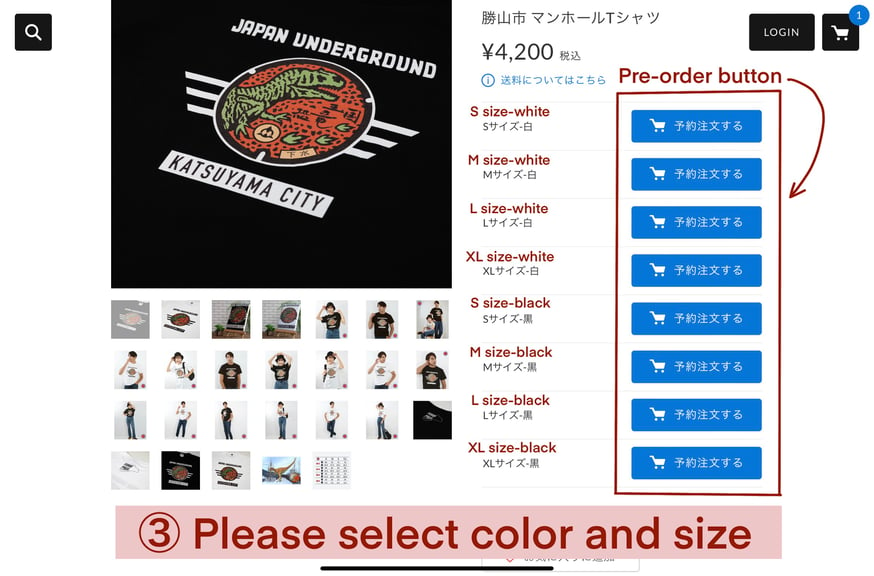 3. Please select color and size.
Note : Currently all the items are available for preorder only, it takes to print the items about 2 weeks.
Both models on the page wear M size (T-shirt).
*model shape
The man 186cm (about 6 feet)
The woman 165cm (about 5 feet)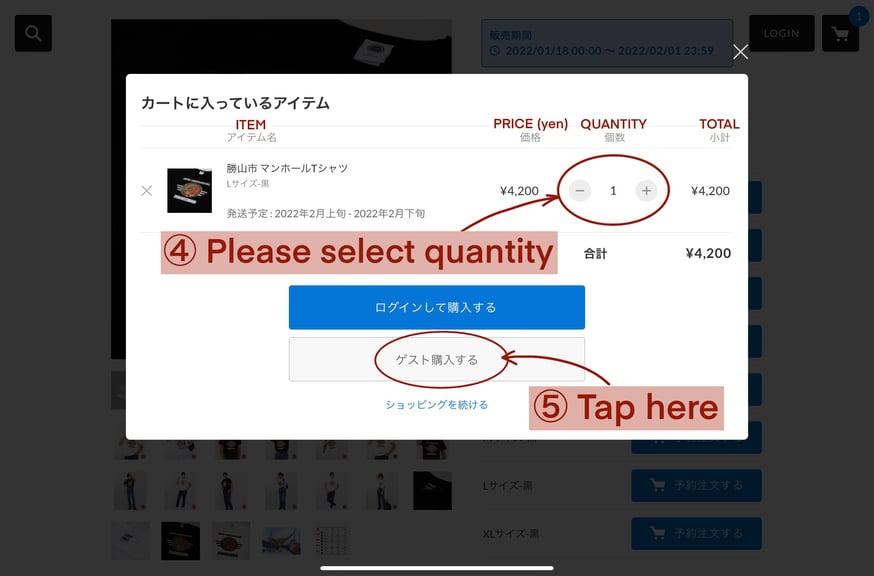 4. Please select quantity.
5. Tap ゲスト購入する
*「ゲスト購入する」 means "buy as guest"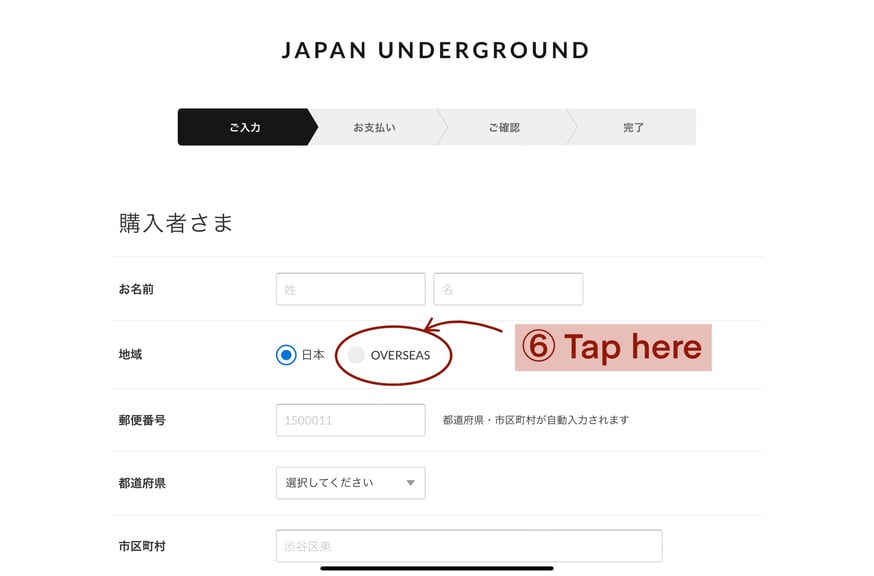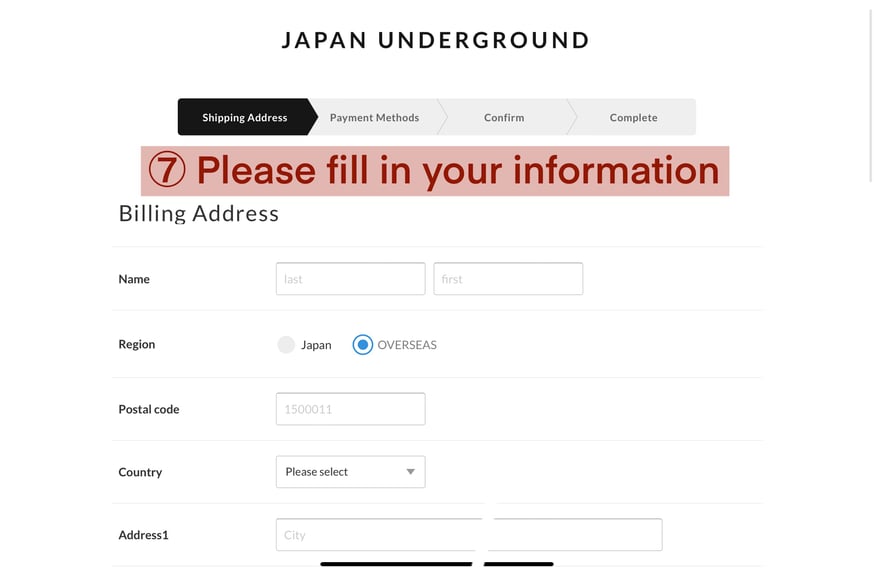 7. Please fill in your information.
Note : Our Request
Please fill out your Name, Address, Postal code as detailed as possible.
If some information is missing, the items fail to make it through customs.